…And In Just One Short Weekend You'll Discover How You Can Get Access To The Latest & Most Up To Date Property Investing Strategies The Best Property Investing Experts Are Using Right Now Around The World To Bank Big Profits!

Plus You'll Get a "License to Legally Steal" Our Little-Known & Closely Guarded Property Investing, Property Developing and Property Trading Secrets at this Private Closed-Door "Property Pulse Super Conference"!
Just $47 for Two Tickets
Make no mistake for two full information packed days we're giving you face-to-face access to the best property investing & wealth creation experts in New Zealand!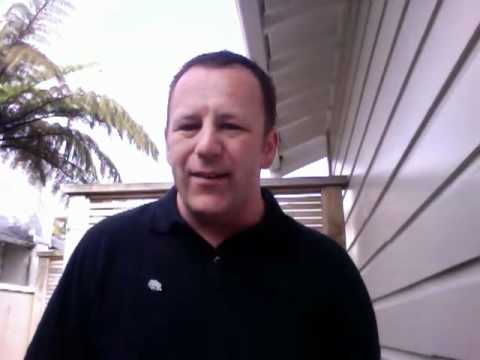 Experts like Dean Letfus, Matthew Gilligan, Steve Goodey (That's me) and Internet Marketing Expert Shaun Stenning
Plus a once in a lifetime opportunity to hear property investing multi millionaire investor "Dolf de Roos" live here in New Zealand.
Although born in New Zealand, Dolf de Roos attended school in a variety of countries. This early introduction to travel contributed to his propensity to move around and invest in real estate worldwide taking advantage of the ebbs and flows of the market.

Over the years, as his successes with property became apparent, Dolf was cajoled into sharing the "why" and "how" of his real estate investment strategies. He has run public seminars throughout Australia, New Zealand, Asia, North America, and Europe, trained real estate agents, written and published eleven best-selling property books including the New York Times Best Seller Real Estate Riches, as well as introduced software to both analyze and manage investment property. Dolf has also taught at Tony Robbins' Wealth Mastery, Trump University and in 2003 was appointed Visiting Professor of Real Estate at the University of North Texas.
Consequently, Dolf's views on property are esteemed. His primary passion is not just in teaching wealth creation or real estate, but investing in real estate, which he continues to do around the world.

And the best part is you're going to get to meet him in person and ask him as many property investing questions as you like.
My question is… is this an opportunity you can afford to miss?
Seriously, wherever you are in your life right now… if you're sick and tired of struggling to create cash flow or generate passive income … or equity from property investing … or even if you're frustrated with your current business income… or desperate for a more financially secure life or retirement, then you need to do WHATEVER you can get yourself to this influential & rewarding two day training event, the…

"Property Pulse Super Conference"
When?


6th and 7th of November 2010

Where?

Rendezvous Hotel Auckland
71 Mayoral Drive & Vincent Street
Auckland 1010
New ZealandTel: + 64 9 366 3000
Fax: +64 9 366 0121

Book Accomodation at:

Just $47 for Two Tickets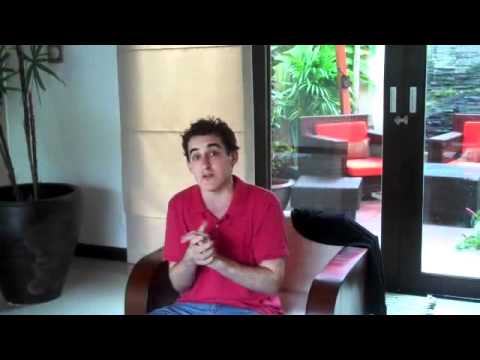 By the way just in case you're wondering whether you should attend this event or not…
… here's 5 solid property investing reasons why you'd be crazy to miss this Property Pulse Super Conference…

# No.1 – The World Wide Property Pulse
Make no mistake at this event you're going to get the latest and most up to date property investing information from around the world.
That's right, this is a New Zealand first because we have Dolf de Roos coming to share with you his views and experience from investing in property in countries around the world.
Plus we have Dean Letfus who is going to share with you what he has been learning from his travels in Asia including what property investing opportunities there are in places like Malaysia and Singapore.
And I'm also going to be sharing with you some interesting things I learnt from my latest trip to the US. The US property market truly does have some great opportunities for property investors just like you and me. However, you need to know where to look and who can really help you turn these opportunities into real wealth. The good news is I'll let you in on some of my US property contacts at this event.

# No.2 – "Property Pulse Success Master Plan"
Every attendee will get a "Property Pulse Success Master Plan" so that you will know, step by step, what you have to do to take your property investing to the next level in the next 12 months!
That's right rather than bribe you to come along to our event with cheap phones and other gimmicks (like others do) that you can buy from anywhere,. we are going to give you a New Zealand first. You're going to leave our "Property Pulse Super Conference" with a real "Property Pulse Success Master Plan" that can make a true difference in your life!

# No.3 – 2 Solid Days of Content NO Fluff and NO Filler!
Doesn't matter whether you're a beginner or property investing veteran because for 2 full days you're going to receive the latest…
… property investing money making tips, strategies and tactics to help you create or expand your property investing success in 2011 and beyond.

# No.4 – "Property Pulse Portfolio Audit"
Ten lucky attendees will receive a complete done-for-you "Property Pulse Portfolio Audit" valued at $1997 each! That's right, we'll put our own amazing property pulse team of experts to work on your property portfolio.
Imagine what opportunities you could walk away with after having our experts spend a couple of hours dissecting, tweaking and fine tuning your property portfolio with you?
Yes… this could be a life changing prize to WIN!

# No.5 – Double Tickets, Premium Seating & Special Limited Edition Recording of Event
Okay here's where this even gets better for you especially because we've made it very affordable for you to attend this event.
Tickets to this event are just $47.00 for a double ticket which means you can bring a friend, family member or business partner etc and just pay $47.00 for 2 tickets.
What's more, the first 100 people to book will get special premium seating at this event plus a special limited edition recording of this event.
This special limited edition recording is strictly limited to 100 people and will go to the first 100 people who book tickets.
Isn't that another great opportunity for you?
Okay so are you ready to get the "Property Pulse" so that you can take control of your own financial future? If you are then here's what you need to do right now.
To book your tickets all you have to do is press the "ADD TO CART" button below, and you will be taken to a secure page where we you can leave your details. Once you've done that, we will shoot you a confirmation email and special instructions for the event.
"Property Pulse Super Conference"
When?


6th and 7th of November 2010

Where?

Rendezvous Hotel Auckland
71 Mayoral Drive & Vincent Street
Auckland 1010
New ZealandTel: + 64 9 366 3000
Fax: +64 9 366 0121

Accomodation Bookings:

Just $47 for Two Tickets

Looking forward to seeing you at this super conference. Until then, happy property investing.
P.S. By the way, just so you know we stand behind the content of this event 200%, we are giving you a "Double Your Money Back Guarantee" on your investment just to prove to you that we walk our talk 200%.
"Double Your Money Back Guarantee!"
You can't and won't lose with our iron clad double your money back guarantee.
Because the fact is you're our customer and if you're not happy then it looks bad on me. And I won't let this happen because after all you have nothing without integrity. So in the unlikely event that after attending this "Property Pulse Super Conference" event for 2 full days you're not happy with the information then I want you to ask for your money back.
Why after 2 days? Because I want your success stories which is why I want you to stay for 2 full days. I know from experience that sometimes new property investing strategies like what you'll learn at this event can take a few days to sink in. So if after 2 full days you're not happy, for whatever reason or no reason at all, I want you to just tell me and you'll get a prompt and courteous refund. In fact I'll give you "DOUBLE" your money back to say sorry for wasting your time.
That's right either way you'll make money from this ""Property Pulse Super Conference" event.
It's that simple.

Just $47 for Two Tickets